News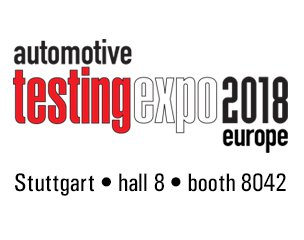 June 2018
This year, we present again our products and services at Automotive Testing Expo Europe
in Stuttgart. Are you interested in our Automotive products? From 05/06 until 07/06 you will find us in the hall 8, booth 8042.
We are looking forward to your visit!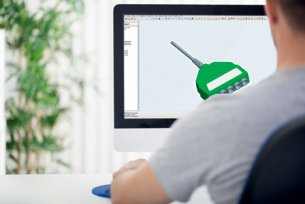 May 2018
As a special service for our customers, we now provide some three-dimensional models of our products for download. We will constantly expand the range of step files on our website.
In case you can't find what you are looking for, please contact us!
Our product range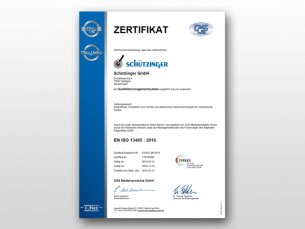 April 2018
Our customers from the medical technology industry can be sure that our quality management system and development processes meet the latest requirements: we're certified in accordance with
EN ISO 13485 : 2016 !   Our certificates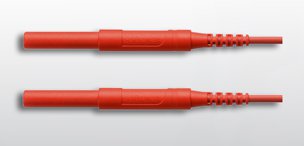 April 2018
We present our new high voltage safety test lead HSPL 8568 for the voltage range from 1.000 V up to 6.000 V.
The test lead is available in black, red, blue, yellow, green and in the common lenghts. Special lenghts can be manufactured within a short time.
The wire cross-section AWG 16 allows to measure currents up to 16 A and the highly flexible, double-insulated silicone cable is characterised by a low transition resistance.
You'll also find the suitable high voltage safety threaded socket HSEB 3125 in our programme.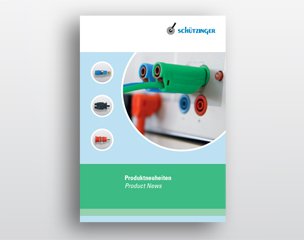 February 2018
kelvin measuring set and kelvin starter set
for four-wire measurement
adapter leads with test terminal clip
adapter lead with pin
connecting plug
with rear socket Ø 4 mm
safety press-in socket Ø 2 mm
 To the product news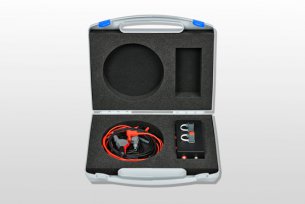 January 2018
Everything, what you need for a four-wire measurement, you'll find in our new set
SET 8410 / KELVIN, packed in a handy suitcase.
The set consists of our kelvin adapter box, BNC measuring leads, kelvin and safety measuring leads.
Download product data sheet