News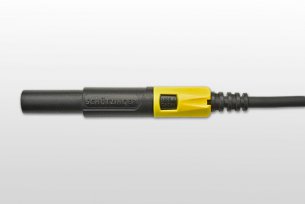 November 2017
We make cable marking easy
Our new CLIP 8455 was designed for more flexibility in marking our cables of the type MSFK A441. If you have many cables with the same colour – you can match them to the sockets in the measuring device by using our multi-coloured CLIP's 8455. Another application is to group differently coloured MSFK A441 by applying CLIP 8455 of the same colour.
The CLIP has been designed in the way that the markings on the test leads are not covered.
Please tell us your ideas about this product and we'll gladly send you free samples of the CLIP 8455 or order them within your next purchase order directly!