News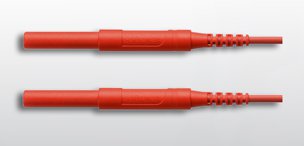 April 2018
New high voltage safety test lead HSPL 8568
We present our new high voltage safety test lead HSPL 8568 for the voltage range from 1.000 V up to 6.000 V.
The test lead is available in black, red, blue, yellow, green and in the common lenghts. Special lenghts can be manufactured within a short time.
The wire cross-section AWG 16 allows to measure currents up to 16 A and the highly flexible, double-insulated silicone cable is characterised by a low transition resistance.
You'll also find the suitable high voltage safety threaded socket HSEB 3125 in our programme.